Elevate Christian Network :: Christian Music Channel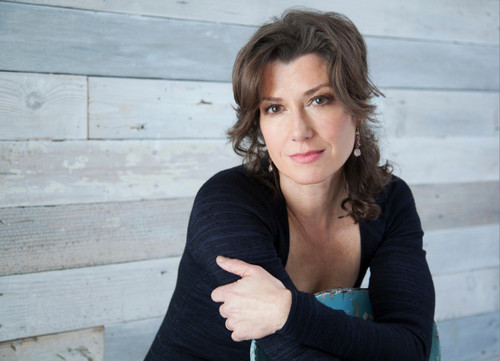 Grant has quietly been working to transform herself into a performer that fits none of the roles invented for her previously by the church, the recording industry, and the media: not a petticoats-and-cowboy boots evangelical icon…
Cee Harmon's insight:
On Amy Grant's new Album, How Mercy Looks From Here, she expands her reach and sound by partnering with recording artists from the secular music world like, Sheryl Crow Carole King and James Taylor.  She is one of the best-selling contemporary Christian music singers ever, having sold over 30 million albums worldwide.  She has won (6) Grammy Awards, (25) Gospel Music Association Dove Awards, and had the first platinum-selling Christian album.
See on www.huffingtonpost.com
Amy Grant – Contemporary Christian Music Channel
[tubepress mode="user" userValue="AmyGrantVEVO"]
Social Media Comments ::>
I liked a @YouTube video http://t.co/FR5sb7Gyov Amy Grant – That's What Love Is For (Official Music Video)
Now Playing Amy Grant – Big Yellow Taxi @amygrant http://t.co/gW7ih4QVUF
More resources:

Music | Amy Grant
http://amygrant.com/about-amy/music/
There's nothing like life experience to provide a deeper, richer emotional palette for a songwriter to draw from when crafting new music.
Amy Grant | Biography, Albums, & Streaming Radio | AllMusic
http://www.allmusic.com/artist/amy-grant-mn0000024944
Find bio, music, credits, awards, & streaming radio on AllMusic – One of Christian music's primary influences, with…
Amy Grant: Singing The Gospel of Mercy – Soundcheck
When the singer-songwriter released her debut self-titled album in 1977, she was 17 years old and just finishing up …
HOW MERCY LOOKS FROM HERE has arrived… | Amy Grant
We want to hear from you. Tell us your reviews of HOW MERCY LOOKS FROM HERE: Facebook: go to.
Amy Grant New Music Inspired by Caring for Her Dad With … – AARP
Find out how the singer's first album in 10 years is the result of her role as a family caregiver.
http://www.wikipedia.org/wiki/Amy Grant
Amy Lee Grant (born November 25, 1960) is an American singer-songwriter , musician, author, media personality and actress, best known for …
Once a youthful favorite, Amy Grant now reflects wisdom of midlife – National Catholic Reporter
National Catholic Reporter. Once a youthful favorite, Amy Grant now reflects wisdom of midlife. National Catholic Reporter. Yes, the queen of Christian pop. It was hard to ignore her, since her blockbuster album "Age to Age," was released …
— More channels from Elevate Christian Network >> Christian Music Channel
Around the web