New Xulon Title Tackles the Spiritual Hurdles of Mental Health
Elevate Christian Network :: News and Events
Christian Book Release by Joanna Mastopietro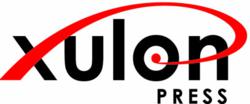 Maitland, FL (PRWEB)
In her new book, Not My Doctors Orders A Believers Story of Depression Conquered ($ 11.99, paperback, 978-1-62509-213-7; $ 5.99, e-book, 978-1-62509-214-4) Joanna Mastopietro demonstrates to readers that a genuine relationship with God is the one cure for depression. Mastopietro uses Bible scripture to support her claim, as well as her own testimony of healing. She take[s] the reader on a journey of knowledge and understanding of the true nature of depression and unveil[s] Gods antidote, which is far more effective and rewarding than what the world offers.
This book reveals the spiritual aspects of clinical depression states the author. It levels the playing field and equips the reader with far-reaching results. I will show how depression for me became a ticket to the kingdom of heaven here on earth.
Licensed minister Joanna Mastopietro suffered for many years with depression that began in high school with a low-grade form of episodic depression that developed into clinical acute depression with suicidal ideation. After pursuing self-help, drug therapy, and traditional counseling, Mastopietro embraced the salvation of Jesus Christ through diligent study of Gods word in the Bible. She has served as intercessor at Christian retreat centers and in various leadership positions in Southern California churches. She is a graduate of the School of Ministry of In His Presence Church in Woodland Hills, CA. She is now fulfilling her calling as biblical counselor, specializing in depression, anxiety, as well as New Age and self-help from a biblical perspective.
Xulon Press, a division of Salem Communications, is the worlds largest Christian self-publisher, with more than 8,000 titles published to date. Retailers may order Not My Doctors Orders A Believers Story of Depression Conquered through Ingram Book Company and/or Spring Arbor Book Distributors. The book is available online through xulonpress.com/bookstore, amazon.com, and barnesandnoble.com.
Related Joanna Mastopietro Links
–Visit Joanna Mastopietro on Blogger:  http://truefountainofyouth.blogspot.com
–Connect with Joanna Mastopietro on LinkedIn:  http://www.linkedin.com/in/joannamastopietro
–Be sure to follow Joanna Mastopietro on Twitter:  https://twitter.com/way2walk
Featured Christian News & Events from Around the Web
Mother Who Chose Life Brings Baby Back to Abortion Facility to …
Orlando, Florida — A young Florida mother that had considered aborting her 26-week-old son recently returned to the abortion facility with her baby to thank.
Syrian Refugees Take Shelter with Jordanian Christians – World …
Syrian Refugees Take Shelter with Jordanian Christians. By Chris Mitchell. CBN News Middle East Bureau Chief. Wednesday, February 20, 2013. RSS. Podcasts. Share. Print …
Fox News – Saudi religious police arrest Ethiopian workers for practicing Christianity – Fox News
After Christian organizations and human rights groups, as well as the United States government, complained, the Saudis deported the 35 Christian Ethiopian workers in August 2012.
KRDO.com – Tim Tebow pulls out of speaking at Dallas church – News – Home
The outspoken Christian quarterback was scheduled to speak at First Baptist Church on April 28. Tebow in talking about his faith has used much softer language, while Jeffress has no trouble going after less popular and culturally sensitive issues in Christianity.
News-Gazette.com – Treasures on loan from British Museum at Art Institute of Chicago – News-Gazette.com
"The Projecta Casket" shows a mix of cultures, at a period when the Romans first tried to eradicate Christianity, then institutionalized Christianity, then tried to rid itself of pagan Gods who had been worshipped for a millennium in the area.
*Elevate Christian Network :: News & Events