Pain, Suffering, Financial Hardship Addressed In Why Is God So Mad At Me? A Unique View Of A Loving God – A Moving Book that Answers Lifes Most Important Questions
Elevate Christian Network :: News and Events
Christian Book by Pat Schatzline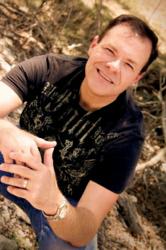 Trussville, Alabama (PRWEB)
It times of crisis many question 'Why is God so Mad at Me?' Out of this soulful desperation author Pat Schatzline addresses the universal cry of the human heart and the conclusion is surprising many in the religious world.
Examining such common questions as Why have so many painful things happened in my past? and If God loves me, why did I get sick? Schatzline encourages readers to not let pain create our theology. He cautions against the ease of doing so, instead providing inspiration for the more difficult, but ultimately rewarding, path: that of faith in the face of crisis.
Having faced and answered these difficult questions many times in his history, Schatzlines experience and attention to the word of God proves to be a valuable teacher for any reader looking for a light on their path through life. Beginning his book tour in November of 2012 and concluding it in August of 2013, Schatzline is prepared to not only answer these questions on the page, but also in person. 'Why is God so Mad at Me?' is available in December of 2012 for readers everywhere.
Pat Schatzline
In 1997, Pat and his wife, Karen, co-founded Mercy Seat Ministries. Since then, they have ministered to over two million people in their travels around the world. He and Karen also founded the Forerunner School of ministry in 2001, and have since helped to launch many more sites. Along with traveling the world as evangelists, Pat and Karen enjoy playing games, working out, watching movies, and spending time with their friends and family.
Check out this Reflections TV video of Pat Schatzline:
Why Is God So Mad At Me? Pat Schatzline talks to ReflectionsTv
Hazem Farraj talks to International speaker Pat Schatzline about his new book "Why Is God So Mad At Me? Watch as Pat dispels the lies that many believe. Book Releases In January 2013 wherever books are sold.
Pat Schatzline Website
–Visit Pat Schatzline at http://www.patschatzline.com/
–Follow more of Why is God so Mad at Me? on Twitter https://twitter.com/godsnotmadatyou
More Christian News from Around the World
'Jesus Feminism': Women Assert That Christ Teaches Feminism to …
A recent article published by New York Magazine discussed the insurgency of feminism in Christian culture, most notably the term Jesus feminism. Writer.
Sacrifice of Heroic WWII Chaplains Remembered – US – CBN News …
Christian Broadcasting Network. CBN.com • The 700 Club … CBNNews.com. CBN News is a national/international, nonprofit news organization that provides programming by cable, satellite, and the Internet, 24-hours a day.
MyPureTV presents CNS The Christian News Station. CNS is the Christian version of CNN, we will be providing Christians world wide with 24hr news access on Christian topics and news the effects us in the kingdom of God. Log on to MypureTV.com or check…
Open vs Stealth Christianity – Christian Post (blog)
Open vs Stealth ChristianityChristian Post (blog)Steve Taylor was one of my favorite Christian musicians when I was a teenager. In 1994 Taylor was interviewed for CCM (Contemporary Christian Music magazine). One of Taylor's statements really challeng …
Laos Jails Pastors For Spreading Christianity – BosNewsLife
BosNewsLifeLaos Jails Pastors For Spreading ChristianityBosNewsLifeThe jailed Christians, who lead evangelical congregations in Savannakhet province, were identified as Pastor Bounma of Alowmai Village Church in Phin district, Pastor Somkaew of Kengs …
Mainstream Christian Music – PBS
PBSMainstream Christian MusicPBSLAWTON: Experts say thanks to artists like TobyMac, the contemporary Christian music industry is experiencing a revival, with strong sales, record-breaking tours, and new success in the mainstream charts. For three con …
More than 9000 attend Winter Jam Christian music tour featuring NewSong – Peoria Journal Star
More than 9000 attend Winter Jam Christian music tour featuring NewSongPeoria Journal StarMore than 9,000 fans packed the arena to enjoy performances from Christian music artists such as Royal Tailor, Jamie Grace and TobyMac on the 13th stop of the 4 …
John Schlitt's 'The Gift' – Christian Music News
To commemorate the most celebrated day of love in the year, 4K Records has announced the release of The Gift from multiple Grammy and Dove Award-winning.
Bestselling Christian Books of the Year – GalleyCat
Below, we've listed the top ten Christian books in multiple retail channels. You can also check out the list of the 50 bestsellers at Christian retailers. Check it out: "The ECPA Bestseller Lists are compiled using adult book sales …
Author and Missionary Gayla Congdon Releases Book on Missional …
Contact: Sara Van Horn, Standard Publishing, 513-728-6876 CINCINNATI, Feb. 5, 2013 /Christian Newswire/ — Short-term missions are effectively spreading the gospel and the love of Christ to nearly every corner of the world …
*Elevate Christian Network :: News and Events