Paris Terror Attacks: 129 People Killed, Hundreds Wounded
Elevate Christian Network :: News and Events
The deadly Paris Terror Attacks, which occurred on November 13, 2015, left 129 people dead with hundreds wounded.  According to Paris prosecutor Francois Molins, three teams of terrorists were responsible for attacks at 6 different sites around the city.  The Islamic State (ISIS) issued a statement online claiming responsibility for the attacks.
Paris authorities have identified one of the attackers as 29-year-old Frenchman Ismael Mostefai. They also stated that 7 other attackers were dead, some as a result of detonating their suicide bomb belts.  According to the Associated Press (AP), Iraqi Intelligence officials gave specific warnings of imminent attacks against coalition countries.
Social Media News ::>
Manhunt Underway as Investigation of Paris Attacks Widens https://t.co/fsY0PoNB82

— AdmiralRoadCapital (@AdmiralRoadCap) November 15, 2015
https://twitter.com/Kristin3689/status/666043526472318976
More resources from around the web:
Paris terror attacks: identities of victims from more than a dozen countries …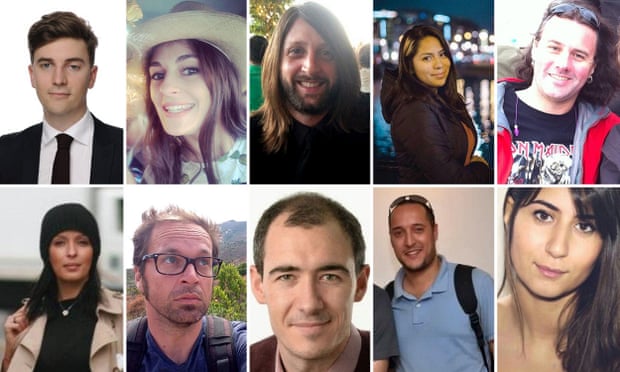 Some of the reported victims. Top row (L-R) followed by bottom row (L-R): Valentin Ribet; Caroline Prénat; Nick Alexander; Nohemi Gonzalez; Guillaume B. Decherf; Djamila Houd; Mathieu Hoche; Alberto González Garrido; Kheireddine Sahbi; Elif Doğan.
Attackers in Paris 'Did Not Give Anybody a Chance'
There were other common elements as well — synchronized attacks, targeting random victims, by well-equipped and apparently trained militants, who François Molins, the Paris prosecutor, described as working in three coordinated squads. The attacks …
France Terror Attacks 2015: Gaps In Paris Intelligence Services Reveal Vulnerabilities, As Experts Look To US Safety Record Since 9/11 In the 14 years since terrorists unleashed a coordinated assault on major landmarks in New York and Washington, killing nearly 3,000 people, the United States has somehow avoided another full-scale episode. Yet this year alone, France has suffered two …
Paris Attack: New Video, Survivor Stories from Inside Bataclan Theater