Rwanda Genocide Survivor Reveals Harrowing Details in New Biography
Elevate Christian Network :: News & Events
Christian Book Release by Ignatius K. Oliphant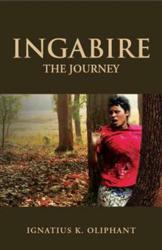 Lubbock, TX (PRWEB)
As a bible teacher, Ignatius K. Oliphant is truly dedicated to his objective of letting everyone know about the New Testament Christianity to touch and change the lives of many. Once in a while, he meets a person whose life changes his. To lend his voice to one courageous Rwandan woman whose story may be as inspiring as any gospel story, Oliphant publishes a biography, titled INGABIRE.
I had previously thought I heard everything about the horrific event of the Rwanda Genocide until I met Ingabire, Oliphant admits. She told me that she had a story to tell, and she was looking for an author no author in the world would turn her down just after having met her a few hours and learning a little about her past. I knew right then that we were going to produce a book that would change the lives of millions of peopleand hers and mine of course.
Oliphants book is the remarkable true story of Ingabire who was born to a life of torment, suffering, and broken dreams. She never got a chance to live a normal life. Despite all her shortcomings, family rejection, poverty, molestation, genocide, abusive relationships, suicide attempts, and other heartbreaking yet inspiring experiences as a fugitive, she miraculously survived to tell her story of great triumph.
Ingabires name may also bring to mind Victoire Ingabire Umuhoza, Chairperson of the Unified Democratic Forces (UDF)a coalition of Rwandan opposition parties with a large base of active members in Rwanda, Europe, U.S.A. and Canada. The more prominent Ingabire was a party candidate for Rwandas 2010 elections. With a powerful name and story behind it, INGABIRE is no doubt an exceptional biography that can change countless lives by preaching about the greatness and strength of the human spirit.
For more information on this book, interested parties may log on to http://www.Xlibris.com.
INGABIRE * by Ignatius K. Oliphant
THE JOURNEY
Publication Date: December 6, 2012
Trade Paperback; $ 15.99; 124 pages; 978-1-4771-1261-8
Trade Hardback; $ 22.99; 124 pages; 978-1-4771-1262-5
eBook; $ 3.99; 978-1-4771-1263-2
To request a complimentary paperback review copy, contact the publisher at (888) 795-4274 x. 7879. To purchase copies of the book for resale, please fax Xlibris at (610) 915-0294 or call (888) 795-4274 x. 7879.
For more information, contact Xlibris at (888) 795-4274 or on the web at http://www.Xlibris.com.
More Christian News & Events from Around the Web
VA Passes Law to Bar Universities From Forcing Christian Clubs to …
Richmond, Virginia — Legislators in Virginia have passed a law that seeks to protect the right of Christians and other religious groups on university and.
Saudis Arrest Ethiopian Christians for Worshipping – World – CBN …
Authorities in Saudi Arabia arrested 53 Ethiopian Christians during a private worship service this month. Fox News reported the believers are foreign workers living in the Islamic Kingdom and that they were arrested by the …
Military BibleSticks hit milestone – Christian News
http://www.christiantelegraph.com
An audio Bible ministry has hit a milestone in its ministry to military families in the United States, reports MNN.
Persecution in China Is Very Real – ChristianityToday.com
ChristianityToday.comPersecution in China Is Very RealChristianityToday.comEarlier this week, China Source's Brent Fulton and Open Doors's Jan Vermeer countered some of the conclusions of the report, noting that most Christians in the country do not …
Koop Calls on Church to Address AIDS, Sex Education – ChristianityToday.com
ChristianityToday.comKoop Calls on Church to Address AIDS, Sex EducationChristianityToday.comFormer Surgeon General C. Everett Koop—known for his medical advocacy and his evangelical Christian faith—died today at age 96. This article originally appea …
C. Everett Koop, Ex-Surgeon General, Dies in NH
C. Everett Koop, who raised the profile of the surgeon general by riveting America's attention on the then-emerging disease known as AIDS, and by railing against smoking, has died at age 96. A cause of death hasn't been disclosed. (Feb. 25)
Featured C. Everett Koop Photos
Surgeon General Koop 203 via Flickr
Surgeon General Koop 204 via Flickr
Surgeon General Koop 205 via Flickr
—
Related C. Everett Koop Links
http://www.wikipedia.org/wiki/C. Everett Koop
Koop, MD (October 14, 1916 – February 25, 2013) was an American pediatric surgeon … and served as the 13th Surgeon General of the United …
Surgeon General of the United States
http://www.wikipedia.org/wiki/Surgeon General of the United States
The Surgeon General of the United States is the operational head of the Public … In 1986, Vice Admiral C. Everett Koop 's report on AIDS …
United States Public Health Service Commissioned Corps
http://www.wikipedia.org/wiki/United States Public Health Service Commissioned Corps
Julius B. Richmond VADM C. Everett Koop ADM James O. Mason ADM … The PHSCC is led by the Surgeon General who holds grade of vice admiral …
Now in Production – Songs for the Book of Luke – The Gospel Coalition Blog
http://thegospelcoalition.org/
New to the Bible and the language of Christianity. Too often, it's assumed that the best music available for churches comes from Nashville and the Christian music industry. The good news of the Bible is not only individual forgiveness but the renewal of the whole creation.
How Benedict's Life Will Be After Papal Abdication – Vatican – TIME.com
But suspicions deepened with the news, a few days after the announcement of his resignation, that Benedict's private secretary, Archbishop Georg Gänswein, will continue to serve the new Pope as head of the Papal Household, setting his schedule and deciding who will have access to him while continuing to live in Mater E…
Pope Benedict XVI Retirement Countdown
George Stephanopoulos, David Wright report the latest news from the Vatican.
Featured Pope Benedict Photos
Pope Benedict XVI Photo 022 via Flickr
Pope Benedict XVI Photo 023 via Flickr
Pope Benedict XVI Photo 024 via Flickr
*More Elevate Christian Network News & Events :: Christian News Channel